ALL PRICES ARE IN CANADIAN CURRENCY 🙂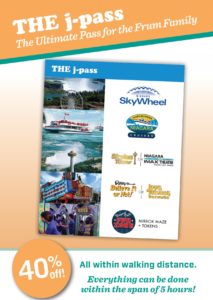 The JPASS tours Buy the J-pass* and get 5 attractions for almost 50% discount! This Frum-friendly itinerary includes 5 attractions for the whole family: The Hornblower (Maid of the Mist), SkyWheel, Ripley's Believe it or Not, Miror Maze at Fun Zone, and either the Skylon Tower or the IMAX theater.
Adult $78.09
Child: $56.27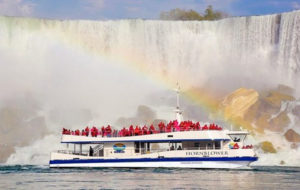 The Hornblower boat tours bring you as close as possible to the breathtaking flow of water, power, and mist that is the magnificent Niagara Falls.
5920 Niagara Pkwy
Niagara Falls, ON L2E 6X8
Adult $30.92
Child: $23.45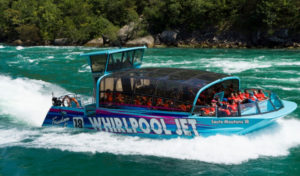 The Jet Boat tour is more than just the historical nuances of the Niagara area. It's a once-in-a-lifetime opportunity to comfortably experience what is commonly referred to as the "Mount Everest" of white water.
55 River Frontage Road
Niagara Falls, ON L0S1L0
Adult: $71.71
Child: $46.17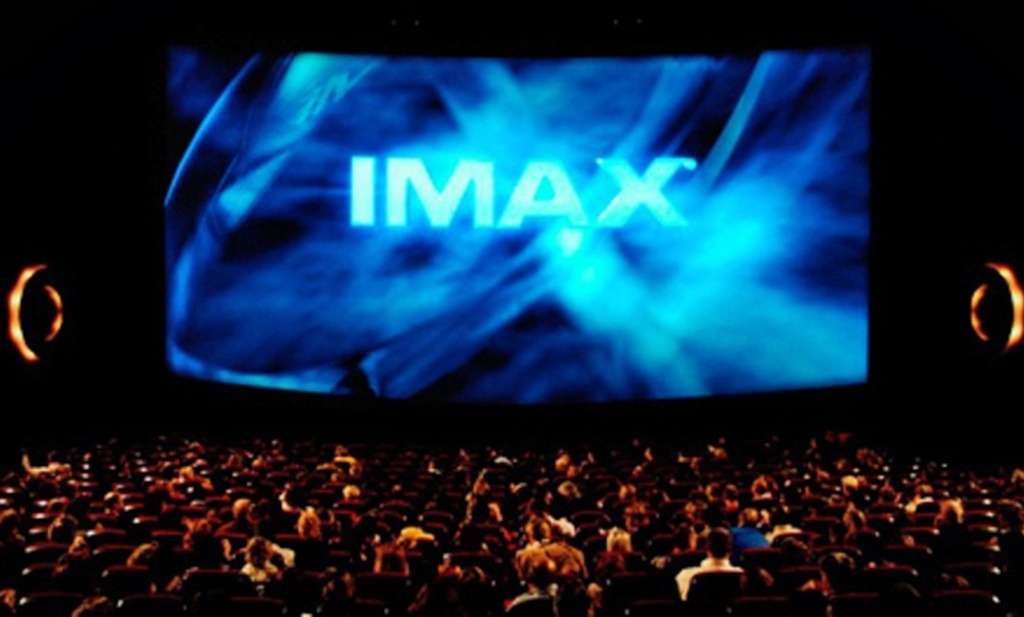 DESCRIPTION
Discover the human history of this world wonder in IMAX® and enhance your experience of Niagara Falls.

ADDRESS
6170 Fallsview Blvd
Niagara Falls ON L2G 7T8
PRICE
Adult $10.30
Child: $7.81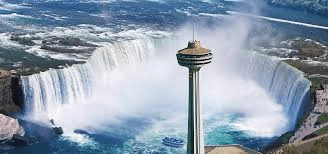 DESCRIPTION
Skylon Tower Our Ride-to-the-Top and Indoor/Outdoor Observation Decks are favorite attractions in the region. Glide smoothly to the top aboard our exterior glass-enclosed "Yellow Bug Elevators" in just 52 seconds where you will enjoy spectacular views of the Falls.
ADDRESS
5200 Robinson St
Niagara Falls ON L2G 2A2
PRICE
Adult: $16.71
Child: $8.94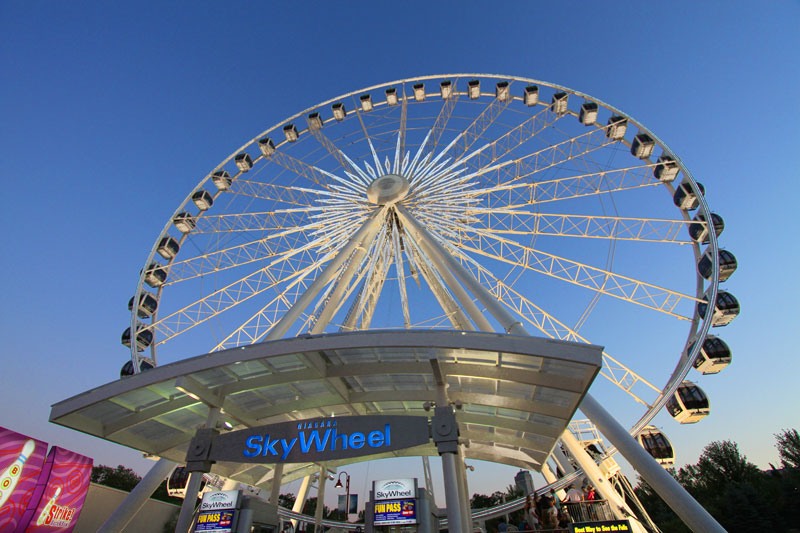 DESCRIPTION
Take a ride on Canada's largest observation wheel, the Niagara SkyWheel. Towering 175 feet (53 meters) over the Niagara Falls horizon, the Niagara SkyWheel is the newest, most exciting way to see Niagara Falls. You can ride day or night, in any season.
ADDRESS
4960 Clifton Hill
Niagara Falls ON L2G 3N4
PRICE
Adult: $13.54
Child: $7.21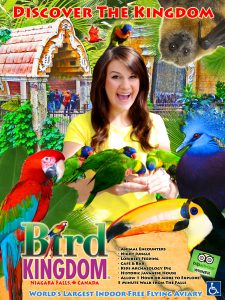 DESCRIPTION
Bird Kingdom is the World's Largest Free Flying Indoor Aviary. Encounter Exotic Birds, Animals, and Reptiles in Search of the Legendary Lost Kingdom. Open All Year.
ADDRESS
5651 River Rd
Niagara Falls ON L2E 7M7
PRICE
Adult: $16.78
Child: $14.97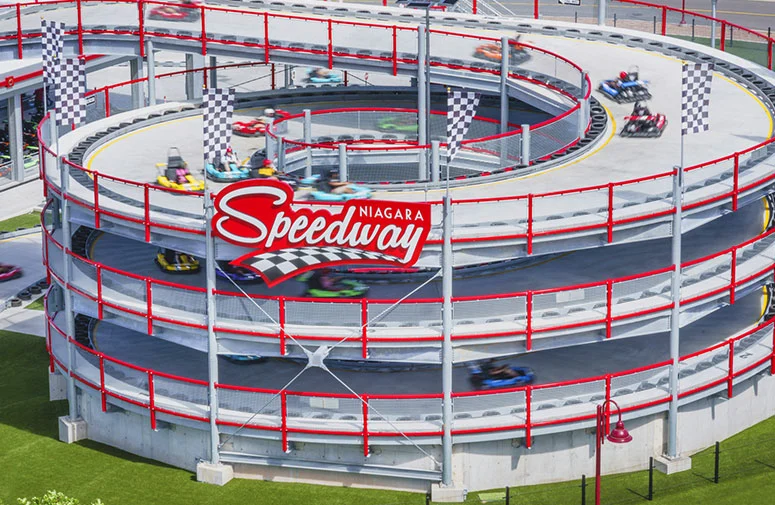 DESCRIPTION
The Speedway Go Karting is a world-class attraction that combines the adrenaline-inducing thrill of kart racing with the remarkable experience of a roller coaster ride. The course is spread out over four acres with over 2000 linear feet of concrete racing surface, running through a four-story helical spiral followed by a two-tiered coaster-style ramp that runs into another spiral.
ADDRESS
4960 Clifton Hill
Niagara Falls, ON L2G 3N4
PRICE
Adult $18.83
Driver must be 58″ H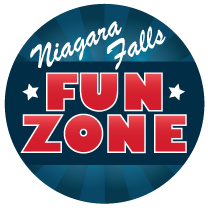 DESCRIPTION
The Niagara Falls Fun Zone – Niagara's Newest Monster Midway Arcade and amazing attractions, showcasing a 20,000-square-foot state-of-the-art facility that offers a ton of fun and excitement. This is the perfect venue to come with your friends and family to partake in a Mirror Maze, Haunted House, Mini Putt, Lazer Tag, and 10 tokens. The Niagara Falls Fun Zone – Fun for Everyone!
ADDRESS
6455 Fallsview Boulevard
Niagara Falls ON L2G 3V9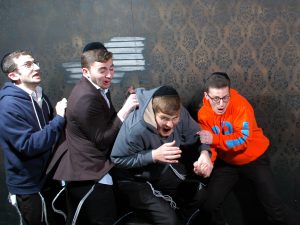 DESCRIPTION
Nightmare Fear Factory Famous for the number of visitors that 'chicken out' thousands of people come out to see how brave they really are. They come in couples, entire families, or groups of friends and yet nothing seems to help them feel safe when venturing through the most famous and scariest attraction in Niagara Falls. Are you brave enough to make it to the end?
ADDRESS
5631 Victoria Ave
Niagara Falls ON L2G 3L5
PRICE
Adult: $13.98
Child: $11.17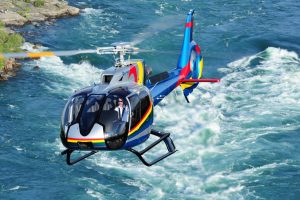 DESCRIPTION
Helicopter tours combine adventure and spectacular views for family vacation memories to last a lifetime. The tour follows the Niagara River from the Whirlpool area over the Whirlpool Rapids and the Rainbow Bridge. Just when it looks as if you will reach the Fallsview area, your Niagara Falls helicopter tour begins to change direction following the curve of the Canadian Horseshoe Falls. Duration: 12 minutes (including boarding time).
ADDRESS
3731 Victoria Ave
Niagara Falls ON L2E 6V5
PRICE
Adult: $122.12
Child: $85.13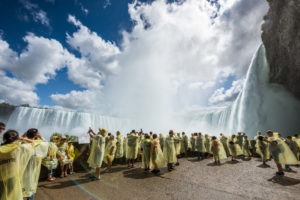 DESCRIPTION
Journey Behind The Falls The sound is like thunder, and the sight awe-inspiring! Take a journey deep below and behind the heart of Niagara and stand right in the mist and spray. You'll be amazed by the mighty Horseshoe Falls crashing down from 13 stories above you!
ADDRESS
6650 Niagara Pky
Niagara Falls ON L2G 0L0
PRICE
Adult: $23.51
Child: $15.93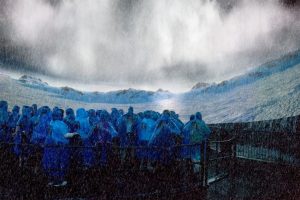 DESCRIPTION
Niagara's Fury Travel back in time 5,000 years to experience the Creation of the Falls. Witness the power and beauty of nature in 4D as the history of Niagara is revealed – you'll feel like you were actually there when Niagara's Great Gorge was formed.
ADDRESS
6650 Niagara Pkwy
Niagara ON L2G 0L0
PRICE
Adult: $17.14
Child: $11.45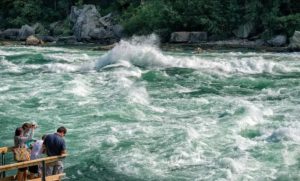 DESCRIPTION
White Water Walk Discover raging white water deep in the Niagara Great Gorge. Stroll the boardwalk at the very edge of the pounding water and overlook some of the world's wildest rapids – the sight will take your breath away!
ADDRESS
4330 River Rd
Niagara Falls ON L2G 6T2
PRICE
Adult: $17.14
Child: $11.45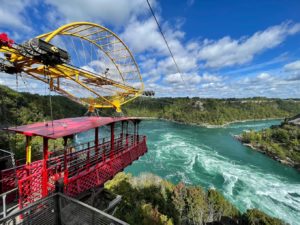 DESCRIPTION
Whirlpool Aero Car or Spanish Aero Car is a cable car located in Niagara Falls, Ontario that transports passengers over a section of the Niagara River referred to as the Niagara Whirlpool. The system was designed by Spanish engineer Leonardo Torres Quevedo and has been upgraded several times since 1916
ADDRESS
3850 Niagara River Pkwy,
Niagara Falls, ON L2E 3E8
PRICE
Adult: $17.14
Child: $11.45