Thank you for joining us in Niagara Falls for Chol Hamoed Sukkos. We look forward to seeing you. Below is all the information you need for your Ultimate Chol Hamoed Experience. Please read through everything carefully.
Chabad Niagara is organizing special Chol Hamoed attractions this year. These include: Magic show + Uri Davidi Concert, Exclusively Rented Out Indoor Waterpark with separate Hours for Men/Women, Niagara Kosher IMAX, and a Mega Food Fest that will be open all day with a sukkah on premises.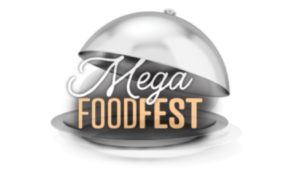 Dates: Monday, Oct 2 – Thursday, Oct 5
Hours: All day (8:00AM – 10:00PM)
Thursday 8:00AM – 12:00PM (There will be Pizza a entire day) 
Location: Jewish Welcome Center: 6417 Main St, Niagara Falls Canada.
A massive Sukkah available for your convenience. (this sukkah is separate from Chabad's public sukkah that will be open 24 hours a day.)

Menu: The Food fest is composed of independent vendors that will be selling everything from fast food to gourmet food options, serving breakfast, lunch and dinner, as well as pastries, snacks, candy and desserts.
Pre-Orders:
With this year's exceptional 5-weekday Chol Hamoed expected to draw an unprecedented crowd, we understand the challenges of ensuring meals for everyone. The sheer enthusiasm of food enthusiasts can make meal planning a complex endeavor.
Now, you can PRE-ORDER, guaranting your favorite dishes await your arrival by placing your order in advance. We strongly encourage all attendees to utilize this convenient option, as it not only enhances your overall experience but also assists our vendors in efficiently preparing for the event.
Simply proceed directly to your chosen vendor, where your pre-ordered meal will be listed and guaranteed
Payments & Currency:
An innovative cashless Payment System will be used to optimize the efficiency and scale of transactions, allowing customers to conveniently load funds onto a special 'FoodFest Card' and utilize them seamlessly across all participating vendors. This card can be purchased at our top-up station and than uploaded as you go at any of the top up stations or online. There is also an option to order select foods online in advance. 
On-site orders: Canadian Currency 
Pre-orders: US Dollars
Kashrus: All vendors operate under COR Hashgacha- 'kashrus Council of Canada' certification, with the direct supervision of Rabbi Zalman Zaltzman of Chabad Niagara.

To guarantee your meal, we strongly encourage you to order online in advance.
Uri Davidi Live! In Concert + A Bonus Magic Show!
Tuesday, Oct. 3
Location: Niagara Falls Convention Centre, 6815 Stanley Ave, Niagara Falls, ON L2G 3Y9
Doors open at 6:30

Limited Tickets Available.
Tickets are required for ages 2+ (Infants may join you on your lap at no cost).
Seating: There will be separate men/women sections, as well as a family seating option as noted on the seating chart.
Known as one of the most dynamic performers to have made their mark on the Jewish music scene over the last several years, Uri Davidi continues to wow audiences at weddings and concerts all over the world. A truly versatile singer whose unique ability to connect with his audience has made him one of the most in demand vocalists today, Uri's trademark warmth and energy are evident every time he steps up to the microphone.

Yan Markson is one of Canada's top professional mentalists, magicians, and psychological entertainers. Recognized as 'Top Magician' in Toronto. Yan's performances are always energetic, engaging, and inspiring. A show you won't want to miss! Step into an interactive and engaging experience like no other, as Yan takes you on a mesmerizing journey that blurs the line between the possible and the impossible. Prepare to be left scratching your head, all while wearing an irrepressible smile. Don't miss out on a show that promises to astonish your senses and challenge your understanding of reality.

Special kosher edition of Niagara's IMAX, a cinematic journey like no other. Experience the Falls from the edge of your seat. Get ready to brave the raging waters and experience the death defying stunts performed by daredevils who challenged the fury of Niagara Falls.  Frum Friendly: Myths and cultures censored in this special Chol Hamoed Kosher edition.
 Showing Wednesday October 4  at 12 NOON at the Greg Frewin IMAX Theatre.
Tickets: $12

Canada's LARGEST INDOOR WATERPARK  is open for Chol Hamoed!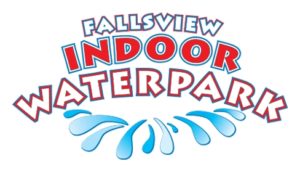 Enjoy 3 Acres of Indoor Family Fun, featuring 16 thrilling water slides. NOTE: THE WAVE POOL WILL BE CLOSED due to maintenance. The park will be exclusively rented out with separate swimming on TWO days of Chol Hamoed.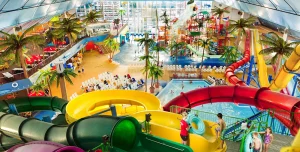 Session 1: Mon, Oct 2
Females: 5:00 PM-7:00 PM
Males: 7:30 PM- 9:30 PM (Straight after Mincha/Maariv)*
Session 2: Tue, Oct 3
Males: 1:00-3:00
Females: 3:30 PM-5:30 PM
Limited Tickets: will not sell more than 500 tickets per session, not to overcrowd the waterpark. (we have sold out in some of the past years)
Tickets are DATE sensitive. Oct 2nd tickets will not be valid on Oct 3rd. Oct 3rd tickets will not work on Oct 4th. Tickets cannot be transferred to another day. There are limited tickets for each session.
Note

: the wave pool and the outdoor activity pool WILL BE CLOSED due to maintenance.

Accompanying parents (only supervising, and not swimming, still) require a ticket to enter the facilities.
Boys under the age of 4 can join their mothers. Girls under the age of 2 can join their fathers.
Lockers are available for a fee at the waterpark.
Towels are available for $2 directly from the park.
All Niagara attractions on the Canadian side can be bought at a highly discounted rate at Chabad. We offer lower rates than any other ticketing company. We offer passes, packages, group rates and individual rates. Please visit our attractions page to order ahead. Tickets do not need to be purchased in advance, however it is encouraged, so that you can go straight into the pickup line, and skip the expected long wait lines. Chabad will be open 9 AM- 9 PM to pick up or buy your attractions. 

Minyan
Shacharis – 7:00 AM, 8:00 AM, and 10:00 AM. 
Mincha – 1:35 and 6:40 PM
Marriv- 7:00 PM and 7:25 PM
Although at these times are definite minyanim, there will also be many informal minyanim throughout the day. Minyan will take place in the Shul, the back hall, as well as tents that will be set up outside. 
Sukkah

A massive Sukkah will be available to all FoodFest participants,
An additional Sukkah (open 24 hours) will be on the Chabad Patio available to all for bringing in your own food. 
SLEEPING IN THE SUKKAH: If you would like to make arrangements to sleep in a sukkah,The sukkah will be in the fenced in parking lot at chabad and will have a sectioned-off area at nighttime from 11pm-7am for sleeping. There will be a security guard on premises all night. Reservations required! Cots can be rented.
Linen and pillows are not being provided, please bring along your bedding with you.
Transportation Option from NY to Niagara Falls
There will be a private bus to assist in your Chol Hamoed trip to Niagara.

Bus Schedule:

Monday, Oct 2:
11:15 PM- Departure from 14 Ave, 51st Street (Brooklyn)
12:30 AM- Departure Walmart Monsey
Returning Wednesday, Oct 4
6:00 PM- Depart Niagara Falls
12:30 AM- Arrival in Walmart Monsey
1:30 AM- Arrival at 14th Ave, 51st St (Brooklyn)
$150 per person roundtrip. Leaves from Monsey and Brooklyn.

There is limited availability- buy your tickets now.

Most of the Niagara Falls attractions, as well as the hotels are within walking distance from Chabad
J-tour
Comfortable coach bus with one of Niagara's most knowledgeable and professional tour guides.
Convenient pick-up/drop off.
VIP front of the line access (back door access to Journey Behind the Falls, saving an hour lineup in the heat of a busy Friday).

Exclusive J-TOUR features:

Narration conforming to Torah's true values. (i.e How old are the Falls? Oh yes, 5777 years)
Kosher snack package with cold beverages.
Scheduled to perfectly fit in a packed day

Tour Inclusive of:

Voyage to the interior of the Falls on the new Hornblower Niagara Cruises Boat

 

Tour (formerly known as the

 

Maid of the Mist)
Journey behind the Falls; Take an elevator ride down to the scenic tunnels at the base of the falls & view the waterfall from behind through two 150ft portals
 "At the Brink" of the Horseshoe Falls; One of the great natural wonders of the world. A vantage point you will remember over a lifetime.
Floral Clock; Stop to see the 16,000 carpet bedding plants intricately designed on the face of this 40ft in diameter timepiece
 Whirlpool Observation Deck; view the wonder of the Whirlpool Rapids and vantage point from the whirlpool viewing deck. A must see!


YOU WILL ALSO SEE

AMERICAN FALLS
BRIDAL VEIL FALLS
DUFFERIN ISLANDS
FLORAL CLOCK
GOAT ISLAND
HYDRO-ELECTRIC POWER PLANTS
INTERNATIONAL WATER CONTROL GATES
NIAGARA ESCARPMENT
NIAGARA GLEN
NIAGARA PARKWAY
OLD SCOW
SCHOOL OF HORTICULTURE
SIR HARRY OAKES GARDEN THEATRE
TORONTO POWERHOUSE
TOTEM POLE PARK
WATER INTAKES
Private Sukkah/Lulav and Esrog Sets
If you are interested in a private Sukkah for your airbnb (hotels do not allow this), or if you are looking to buy a Lulav/Esrog set in Niagara, a supplier in Toronto has generously agreed to arrange the supplies delivered to Niagara Falls. Visit sukkah.israelisource.com and use coupon code – CHABADNIAGARA for free delivery to Chabad.
Note: Deliveries are made to Chabad only to apply the discount, the delivery must be made to chabad: 6417 Main St, Niagara Falls, ON L2G 5Y3
Refund Policy for concert, waterpark, J-tour, FoodFest and IMAX: 95% Refund if cancelled before Yom Kippur. After Yom Kippur, there are no refunds.