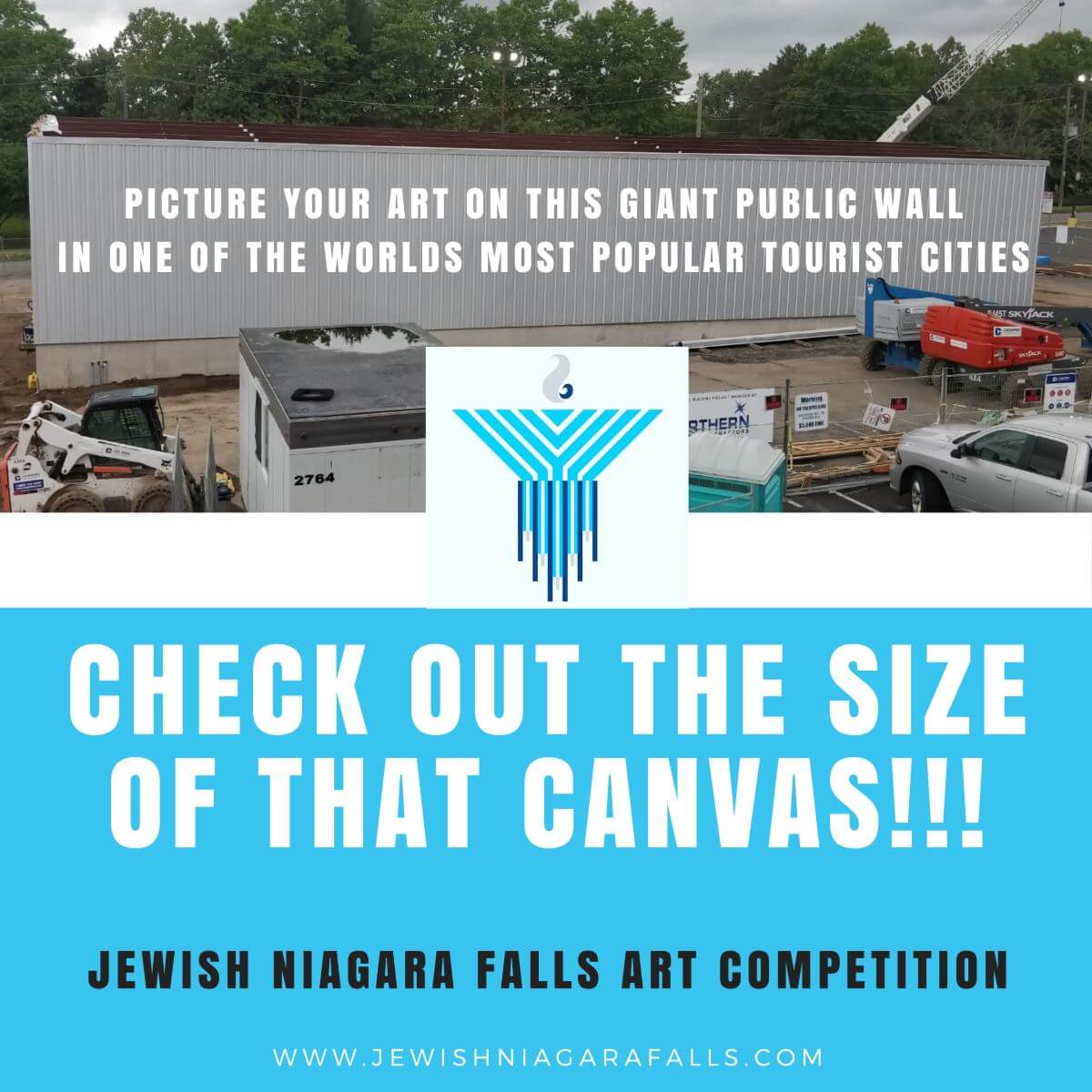 Have you ever dreamed of having your art featured publicly in one of the worlds most popular tourist attractions? How about blown up to 10ft x 100ft with hundreds of thousands of tourists taking their selfies in front of your art!
Well now is your chance …
Share a piece of your art that highlights or inspires positive Jewish identity in Niagara Falls, Keeping in mind that tourists from all over the globe come to visit. Niagara Falls should be a primary feature in the art.
This contest is for both traditional art and digital paintings (not digital compositions). Pen & ink, pencil, watercolors, acrylic, charcoal or photography are welcome. Must have the ability to be scanned in high resolution so it can be blown up to 10ft x 100ft.
The winner takes away a $200 cash prize, will have their art displayed publicly for up to 2 years on the outside of Chabad Niagara's new pop up space, and the ability to use the space for a personal art show during Niagara's busiest tourist season (use of space only. available Mondays – Thursday and any additional expenses for the show will be the responsibility of the artist).
All artists will receive feedback for their submission. Top 5 submissions will be featured publicly on our social media pages and website. Winner will be informed by email.
Deadline for submissions: Monday, July 16th 2018 at 11:59 p.m. EST.
Please e-mail high resolution submissions to [email protected] with your full name, city, country, contact # and a prief description of your art.
Only art designed in the proper dimensions will be considered.